Superior Clay Herringbone Fireboxes
The distinctive Herringbone pattern fireboxes that adorn palaces and castles throughout Europe are available pre-panelized for Superior Clay Rumford Fireplaces. Real firebricks available in a variety of colors, are laid in the Herringbone pattern and bonded to reinforced concrete to form three separate panels. The 5-inch thick panels are installed by a mason during construction of the fireplace. The resulting herringbone pattern is a beautiful custom focal point in any room. Herringbone spec sheet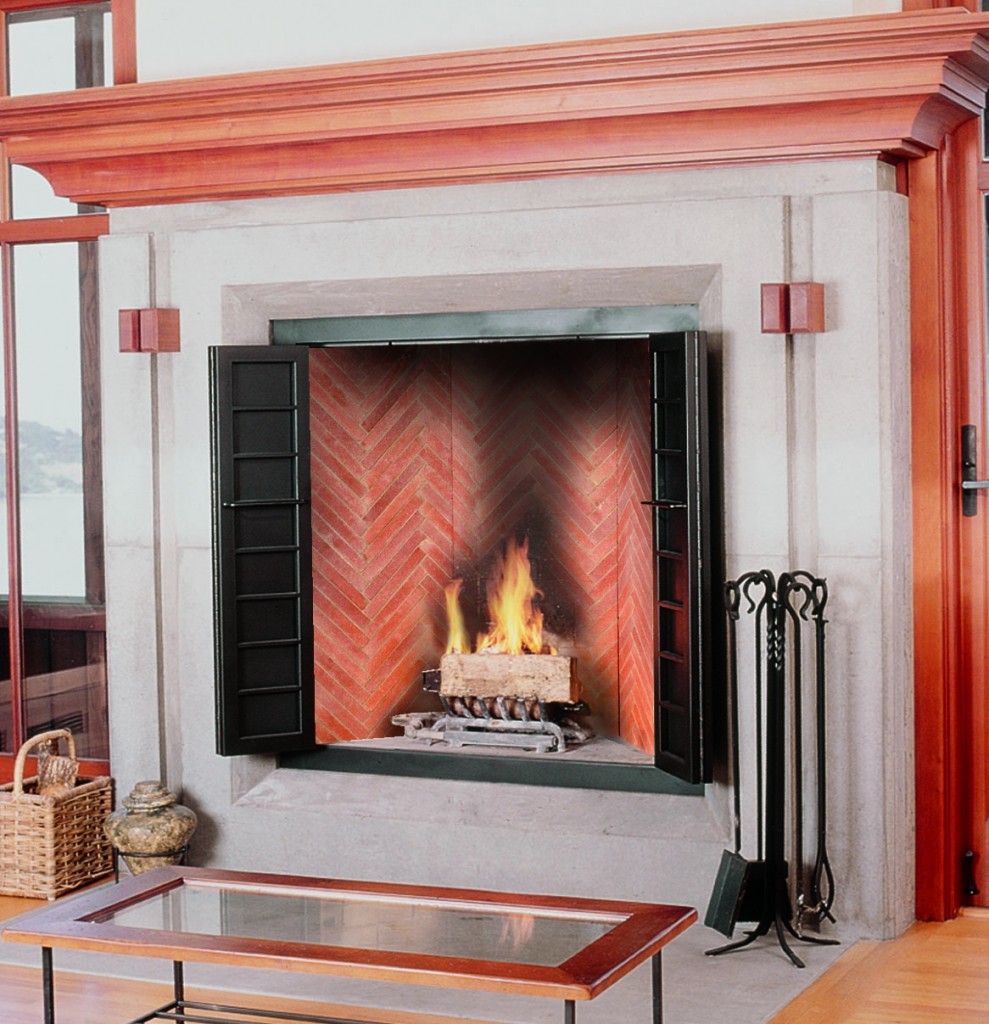 Superior Clay Herringbone pattern fireboxes can be customized by:
Choosing the size of exposed firebrick face
Selecting the color or blending of colors
Creating your own variation of patterns
Click here for a Gallery of Herringbone Firebox images.
The exposed firebrick face most commonly used is 1.25" x 9", which creates a thin, elegant coursing with lots of joints. The 2.5" x 9" or 4.5" x 9" faces offer the option of a bold and less busy appearance. The firebox floor or hearth can either be installed by the mason prior to the installation of the Herringbone walls or ordered separately from Superior Clay in the Herringbone pattern. For further details and ideas, contact Superior Clay or locate a dealer here.
Click Here for Herringbone Firebox Installation Instructions.
Click Here for Rumford Fireplaces
Click Here For Firebrick Options by Superior Clay